Residential Electrical Services in White Plains, New York
Homes rely on electricity more today than ever, which makes having access to a residential electrical services provider you can trust very important. Homeowner need electricity for more than just powering appliances and devices. Everything from home security systems, indoor and outdoor lighting, cooling and heating systems, even swimming pools and spas depend on functional electrical wiring.
Red Star Electric Corp's mission is to keep White Plains, NY wired. Our residential electrician service covers every issue your home may experience, large or small. Our electrical technicians handle all the problems that modern homes experience, from sparking outlets and flickering lights to failed circuit boards and complete rewiring. 
For more information on our residential electrical services or to schedule an appointment with one of our professional electricians, contact us online or give us a call today at (914) 310-6609.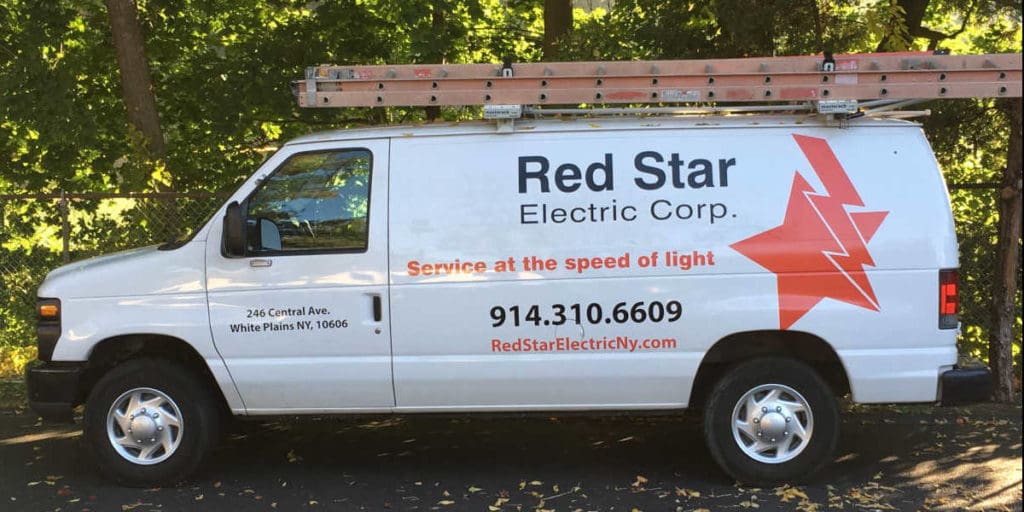 Residential Electrical Services from Red Star Electric
Whether your house is large or small, new or old, Red Star Electric Corp's experts have the experience and expertise to take care of all its electrical needs. Our professional electricians can do more than just repair your most pressing electrical issues. We also offer advice on regulating and reducing your energy usage. We strive to provide the best residential electrical services company in White Plains, NY. Some of the electrical services we provide include:
Smoke Detector Installation

Attic and Basement Fan and Exhaust Maintenance

Complete Electrical Remodeling
Red Star Electric Corp's electrical experts always take the time to explain all your electrical repair options. We get to know your home's electricity profile from top to bottom and offer suggestions on what parts and services fit best for your home's typical usage level.
Our customer service philosophy is built on relationships, both during and after our repairers visit your home. We help our customers in White Plains, NY stay informed and current about the electrical options they have. Our customers give us consistently strong reviews for our efficiency, cleanliness, precision, and courtesy. We're eager to get to work on your home.
When to Call the Electricians at Red Star Electric 
Even the smallest homes' electric circuits are complex structures. It's not always easy for homeowners or residents to pinpoint what's going wrong — and it's always risky for them to attempt repairs themselves.
Some of the most common signs that you need to hire an electrician include:
Flickering or dimming lights

Smoke or strange sounds coming from switches, circuit boards, or home appliances

Warm, blackened, sparking, or inoperative power outlets

Constant tripping or blowout of circuit breakers and fuses

Electric shocks from home switches

Unexpected burning smells

Frayed or broken wires

Fluctuating or inconsistent power
Some symptoms may seem comparatively mild or unimportant — but they could point to larger, more costly damage down the road. Red Star Electric Corp can stop major damage from happening before it starts and get your home electricity back up and running.
Red Star Electric's Hassle-Free Guarantee
Electrical problems can be a source of anxiety and alarm — not to mention great expense. That's why Red Star Electric Corp makes every effort to provide the most complete service in White Plains, NY and stands behind our work with a comprehensive guarantee.
Our Hassle-Free Guarantee means we put our customer's needs first. For every service Red Star Electric Corp provides, we promise:
A 3-year warranty on installations

A lifetime warranty on service upgrades

Full compliance with local and national electrical codes

Complete explanations on the scope of work and price estimates

Total protection of your home and fixtures while we work, including shoe coverings and drop cloths

Paperwork filings and inspection scheduling with local authorities

Accurate answers to all questions from you, your homeowner's association, condo board, inspectors, and other relevant parties

Friendly and courteous customer service before, during, and after your appointment
Call Red Star Electric for Residential Electric Services
Red Star Electric Corp knows you'll find plenty of options when you search for "electrician near me." That's why we work harder to separate our services from the rest of the pack. Whether you need minor repairs or a complete residential electrical upgrade, trust our team for all of your electrical needs.
For more information on our residential electrical services or to schedule a service with one of our electricians, contact us online or give us a call at (914) 310-6609. Our electrical professionals are standing by to assist you.