Generator Installation in White Plains, New York
A home generator installation can give you and your family the peace of mind that you're protected when storms or surges knock out your local power supply. Here in White Plains, New York, we have different types of weather that can bring down power lines any time of year.
Don't leave your home's electrical power supply up to chance. As one of the leading generator installation companies in White Plains and the surrounding areas, Red Star Electric's experienced electricians can help you find the perfect generator for your needs and install it safely and reliably.
For more information on our backup generator installation services or to schedule an appointment with one of our professional electricians, contact us online or give us a call today at (914) 310-6609.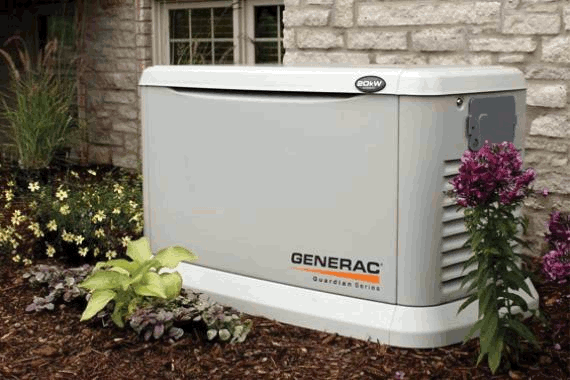 How Whole Home Generators Work
A whole-home generator is fully integrated into your home's electrical system. Unlike a portable generator, there's no need to lug it out of storage and fuel it up after the power goes down. You also don't have to run extension cords to plug in the appliances you need to keep running. The generator provides power directly to your home's entire electrical system.
These generators couldn't be more convenient to use. When the power shuts off, they kick in automatically. This convenience means more than just not stumbling around in the dark; it also means you don't have to worry about not being home to turn on the generator if the power goes out while you are away.
Choosing the Right Generator Installation
Our Red Star Electric Corp team can help you find the perfect standby generator installation for your individual needs for both homes and businesses. We only work with trusted and reliable brands that deliver consistent quality. That includes quality generators from:
Honeywell Generator Installation
Briggs & Stratton Generator Installation
GE Generator Installation
Generac Generator Installation
Each has its unique features, and a careful evaluation from our professional electricians will help determine which is just right for you and your building.
When choosing the right generator installation, capacity is the essential factor. You need your generator to put out enough electricity for your building's specific needs. Our experienced team can determine what size is appropriate. Many factors will affect this, most notably what type of heating and cooling systems you have installed already. We'll make sure that you get the right size to keep your home up and running during outages without breaking the bank on more capacity than you would ever use.
Your generator installation in White Plains, NY, can be set up to run using a variety of different fuel types. Whole-home generators will generally run off diesel, propane, or natural gas. Each fuel type has unique benefits that could make it the right choice for you. Diesel and propane both offer accessible storage options that make them good choices for home generators. Natural gas is another great option, but it's only available as a fuel source in areas already on the gas grid.
Professional Generator Installation in White Plains, NY
Red Star Electric Corp provides all the generator installation services you need here in White Plains, NY. The first step to getting your new whole-home generator is a thorough consultation with one of the experienced members of our team. We'll go over what features you're looking for and determine the right capacity and fuel source for your home.
Installing a home generator is significant electrical work that's best left to professionals. Without years of experience and the necessary knowledge, you could risk damaging your home's electrical system and potentially causing fire hazards. If you want your generator installation in White Plains, NY, to be safe and reliable, reach out to the experts at Red Star Electric Corp. Our team handles every aspect of installing your backup generator. All you have to do is contact us a reliable quote, and we'll do the rest.
We ensure that the generator is properly connected to your home's electrical panel and test it to ensure it's working just right. Our installations include the necessary storage and lines for the specific fuel type you need for your new generator. We're completely open during this entire process, from start to finish. Please feel free to ask our professional team any questions you might have about your new generator. Reach out to us to start your consultation today and get a reliable quote on your whole-home generator installation.
Your Trusted Electrical Contractor in White Plains, NY
Don't risk leaving the installation that will keep your lights on when the power goes out to amateurs. The professional electricians at Red Star Electric Corp can give you an honest quote on the reliable backup generator installation you need. Our experienced electrical professionals are standing by to assist you.
For more information on our backup generator installation services or to schedule a service with one of our electricians, contact us through our website or give us a call at (914) 310-6609.