Backup Generator Services in White Plains, New York
How you and your family fare during any emergency will likely come down to how well you've prepared, and there's no better way to prepare than having backup generator services performed in case of power loss. When your power goes out, you want to be sure that you can still have reliable access to electricity for heating, cooking, hot water, and lighting. 
Red Star Electric Corp offers backup generator installation and maintenance services in White Plains, NY and the surrounding areas.
For more information on our backup generator services or to schedule an appointment with one of our professional electricians, contact us or give us a call today at (914) 310-6609.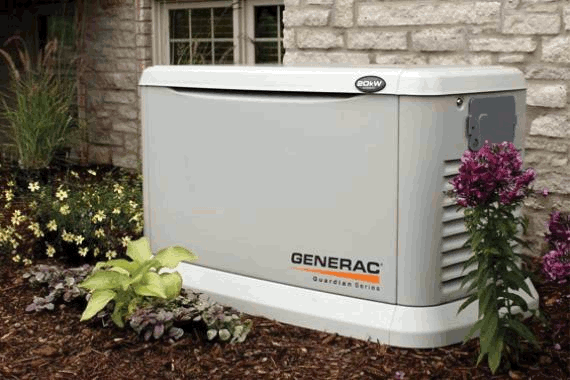 Backup Generator Installation
If you don't have a backup generator for your home, our experienced team can help you find the perfect choice. We have a wide variety of options, with models from trusted brands like:
Briggs and Stratton

Honeywell

Generac

GE

And more
We can provide backup generator installation for residential and commercial needs, with the appropriate size and features for either application.
Call Red Star Electric for Backup Generator Services
You can call Red Star Electric Corp today to book a consultation for a backup generator installation with one of our skilled professionals. Many considerations go into making the right choice, and we have the experience and knowledge to make the entire process go smoothly.
A backup generator system for your home or business can be a significant investment, but well worth it in the long run. Red Star Electric has fair pricing, and we're always upfront about costs. Reach out to us today to get a reliable quote on your new backup generator.
Choosing a Backup Generator
The capacity you'll need for your backup generator can vary widely based on your needs and preferences. Do you need backup power for central heating, AC, appliances, and more? Our team can calculate the specific capacity you need, so that you're not spending more than necessary on a huge generator that's too big for your living space.
These fully integrated systems ensure the absolute lowest interruption to your life. Automated activation lets the system kick in as soon as your power fails, preventing any issues that could arise if you aren't home to turn it on. Your backup generator will sit outside your house and safely integrate into your home's electrical system. Our licensed electricians handle all types of residential electrical work and deliver reliable, durable, and safe installation in White Plains, New York. 
Backup Generator Maintenance
Like anything else you rely on, your backup generator requires regular maintenance to stay in working order. There are some parts of generator maintenance you can likely handle yourself, while others are best left to the professionals at Red Star Electric Corp.
Your backup generator automatically performs a check every week called a self-cycle. The generator simply runs for about 20 minutes, and internal sensors and alarms will indicate any issues. You can monitor these cycles to catch potential problems ahead of time. Once a month, you can perform a brief inspection of your generator to check for issues. This check could involve a visual inspection for dirt building up or evidence of rodents or other pests. You'll probably be able to check the oil level yourself, as well.
We recommend a more intensive generator maintenance tune-up twice annually. You can schedule service with Red Star Electric, and our experienced team can ensure that your generator is operating correctly by changing the oil and oil filter, along with the air filters. We'll also carry out an extensive inspection of the fuel, cooling, and electrical systems to spot any potential issues.
Backup Generator Repair
When It comes to generator repair, you really want to leave it to the experts. These are powerful systems that could cause injury if opened and tampered with by amateurs. You also risk causing further damage to your backup generator and likely voiding any warranties.
Instead, put your trust in a team with years of experience repairing backup generators in White Plains, New York. Our professional electricians can quickly find the issue at fault when your generator isn't working right or at all. We can then give you a reliable quote for your generator repairs.
Portable Generators
Integrated backup generator systems are a great way to keep your home running no matter what, but we understand they aren't suitable for everyone. We can help you find the perfect portable generator for any of your needs.
Whether you're looking for portable power or want a backup on hand for essential appliances, we've got the portable generator for you. Red Star Electric Corp has numerous brands and models available, so you can find just what you're looking for.
Your Trusted Electricians in White Plains, New York.
When you need reliable electrical work that's done right the first time, you can count on Red Star Electric Corp. We've been serving the local community with high-quality electrical services for more than 25 years.
For more information on our backup generator services or to schedule an appointment with one of our electricians, contact us online or give us a call at (914) 310-6609. Our professionals are standing by and ready to assist you.