Electrical Outlet Installation Services in White Plains, NY
In everyday life, homes rely on electricity to do almost everything, which makes high-quality electrical outlet installation services very important. From powering the refrigerator or the TV to simply turning on lights, your family depends upon electricity for virtually all their daily functions inside the home. But what allows a family to be able to use electricity in a home is an outlet.
Outlets that are broken or that don't supply sufficient power for an appliance are a source of frustration and potential danger for homeowners. The repair or upgrade that a family needs for their outlets can be easily taken care of by their local professional electrician.
For more information on our electrical outlet installation and upgrade services, or to schedule an appointment with one of our professional electricians, contact us online or give us a call today at (914) 310-6609.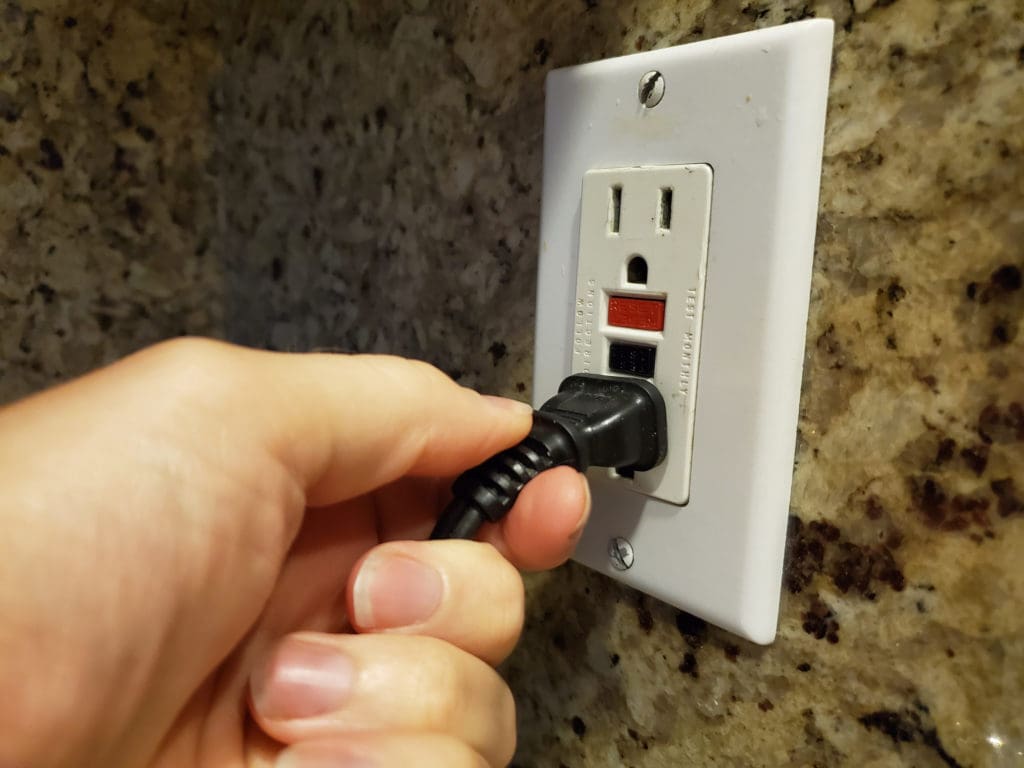 How Have Electrical Outlet Installations Changed?
There are quite a few outlet upgrades that you could make regardless of your home's age. Over time, outlets have really made some progress compared to the old standard two-pronged models. For your next electrical outlet endeavor, check out below the various kinds of outlets you can put in your home.
Switched Outlet Installation
This type of outlet generally has one port with a switch in place of the other port. The electricity can be blocked or allowed from the outlet so that it doesn't always have to be powered on. Instead of unplugging the device, you can simply switch the outlet on or off.
GFCI Outlet Installation
Ground Fault Circuit Interrupter is used to hold back electricity flow when a short circuit or ground fault is present. These are required in bathrooms and kitchens because they protect against water electrocutions. They look just like the regular outlets, but they have two buttons that are used to reset a tripped outlet. If you have an older home and it doesn't have these outlets within 6 ft. of your water sources, you can have a professional install them so that your family is safe from shock or injury.
AFCI Outlet Installation
Homes constructed before 1999 may not have Arc Fault Circuit Interrupter outlets, as that's the year they became the standard in this country. Presently, AFCI outlets are introduced at a breaker box to help prevent electrical power from bouncing from one wire to the next, which can cause fires. You can hire a professional electrician to add GFCI outlets to your older home, installing them at the electrical panel or at the beginning of each circuit.
20A Outlets
There are certain appliances that need more power in order to run than the average outlet supplies. The 20A outlets found in kitchens and laundry rooms supply enough electricity for appliances that require more power. These outlets are the same in the way they look with the basic ones, but there is a small slit on their left side.
If your new appliance requires more power, then you may enlist the help of an electrician to upgrade some of your outlets to the 20A styles.
USB Outlets
Many modern devices become operational through the use of USB cords, but they can't be used with traditional outlets without using an adapter. Luckily, some outlet models on the market now have integrated USB ports directly on the outlet, so the user doesn't have to worry about constantly lugging around an adapter for their devices. Most often, a USB outlet has two regular ports and two USB ports, or offers four USB ports but no regular ports. Depending upon your family's needs and the areas you need the outlets in, you can choose between these options and have an electrician install them when you're ready.
Smart Outlets
You don't need a switch to control smart lights because everything that is plugged into the smart outlet can be controlled by using an app or a smart-home speaker. This is an easy way to turn the lights on or off or schedule their use.
When you're away from home, you can set your lights to turn on and off at specific times, which makes it appear that someone is home. Some homeowners prefer outlets that can be programmed on a certain schedule to help control their energy use and electric bills. Smart outlets may be more expensive when compared to standard ones, but they come with unlimited applications and benefits.
Count on Red Star Electric for Trusted Electrical Services
It's always a good idea to have a professional electrician check any outlets that don't work or look like they have burn marks on them. Don't attempt this type of work own your own. People who are unfamiliar with their home's wire system can cause more harm than good.
For more information on our electrical outlet installation services or to schedule a service with one of our electricians, contact us online or give us a call at (914) 310-6609. Our electrical professionals are standing by to assist you.