Generator Transfer Switch Installation in White Plains, NY
When the power goes out, you need a reliable solution. That's where generator transfer switch installation comes into play. Red Star Electric, a trusted name in White Plains, NY, ensures your home or business stays powered up, even when the grid lets you down. Discover how our expertise can safeguard your comfort and peace of mind.
Ready to secure uninterrupted power for your home or business? Trust Red Star Electric with your generator transfer switch installation in White Plains, NY. Contact us or call our experts at (914) 310-6609 today!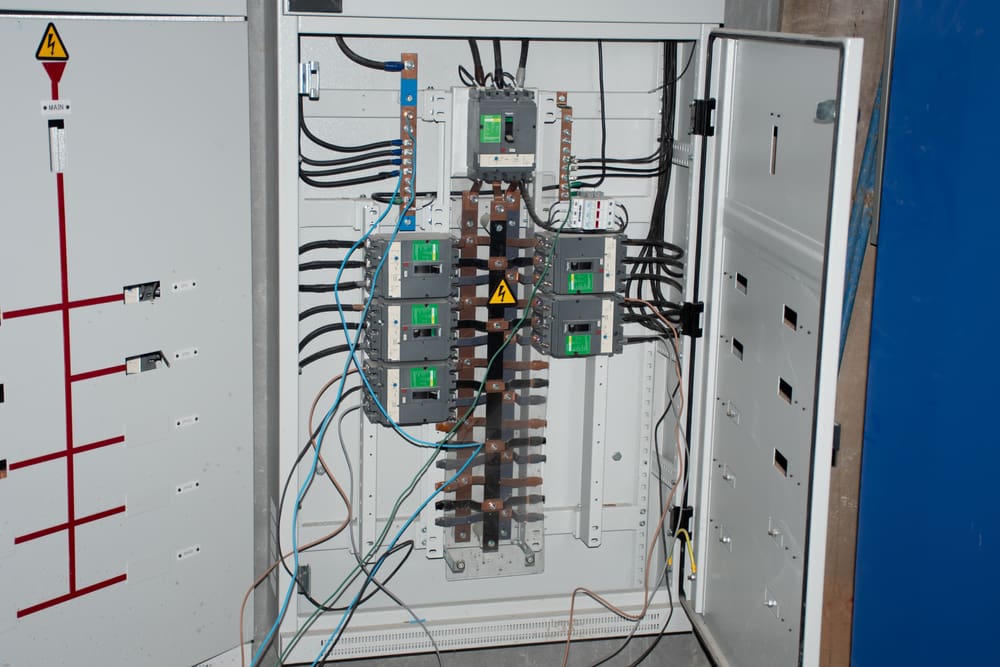 What Is a Generator Transfer Switch?
A generator transfer switch is a critical component of any backup power system, allowing a seamless transition of power from the utility to the generator during an outage. The transfer switch serves as the bridge between the main power supply and the generator, ensuring a safe connection. Understanding the importance and type of transfer switch is the first step in planning a resilient power backup system. It's like having a personal power station ready to assist when you need it most.
What Are the Different Types of Transfer Switches?
Transfer switches come in various types, each designed to meet specific power needs and scenarios. The two primary types are automatic transfer switches (ATS) and manual transfer switches (MTS).
An Automatic Transfer Switch (ATS) is designed to automatically switch from the main power supply to the generator during a power outage. Once the main power is restored, the ATS switches back, ensuring a seamless transition. This type of switch is ideal for businesses and homes with critical systems that require constant power, such as medical equipment or data servers.
On the other hand, a Manual Transfer Switch (MTS) requires manual operation to switch the power source from the main supply to the generator. This type of switch is typically less expensive and is a popular choice for smaller businesses and residential properties. While it requires manual intervention, it provides a safe way to connect a generator to your home or business, eliminating the need for dangerous and inefficient extension cords.
Is a Generator Transfer Switch Right for My Home or Business?
Deciding whether a generator transfer switch installation is right for your home or business depends on a few key factors. Do you experience frequent power outages? Are there critical systems in your home or business that require constant power? Do you want peace of mind knowing you're prepared for any power disruption?
If you answered yes to any of these questions, a generator transfer switch, including a portable generator transfer switch, could be a wise investment. It ensures that your essential appliances continue to function during a power outage, protecting your home or business from potential damage. Moreover, it provides convenience and safety, eliminating the need for extension cords or manual power transfer. With us, you can rest assured that your power needs are covered, no matter the weather or situation.
What Happens During the Generator Transfer Switch Installation Service?
The generator transfer switch installation service is a complex task that requires specialized knowledge and expertise. Here's an overview of what happens during the installation:
Assessment:

We start by conducting a detailed examination of your property and power needs, helping us choose the right type and capacity of the transfer switch for your specific generator.

Selection:

Based on the assessment, we determine whether a manual or automatic transfer switch is the best fit for your needs.

Installation:

Our team connects the chosen switch to both your main power supply and the generator, ensuring all connections are secure, and the system is grounded properly.

Testing:

After installation, we test the switch's operation under different scenarios to make sure it functions flawlessly. This includes simulating a power outage to verify that the switch effectively transfers the load to the generator and reverts it back once the main power supply is restored.

Final Walk-through:

We explain the operation of the transfer switch to you, ensuring you understand how to maintain it and what to do during an actual power outage.

Ongoing Support:

We provide guidance and support for any future needs, whether it's maintenance, repair, or upgrades.
Need Generator Transfer Switch Installation Services in White Plains, NY? Call Red Star Electric Today!
When it comes to reliable and efficient generator transfer switch installation in White Plains, NY, Red Star Electric is the name you can trust. We understand the importance of uninterrupted power supply for your home or business. Our team of skilled electricians is committed to providing top-notch service, ensuring your peace of mind during power outages. With Red Star Electric, you're investing in a worry-free future.
Don't let power outages disrupt your life. Secure your power supply with Red Star Electric's generator transfer switch installation services. Contact us or call our experts at (914) 310-6609 today and take the first step toward uninterrupted power.