Electrical Installation in White Plains, NY
A large part of the work Red Star Electric Corp performs for residential customers includes new electrical installation service. Because large appliances, heavy machinery, and other expensive devices can have specific needs, having a professional electrician on hand for the installation process can be a huge benefit.
Electrical installation services are not something you should try at home. Calling an electrical installation company is the smartest option because mishandled electric work can cause electrocution or an electrical fire. Red Star Electric's professional electricians are licensed and qualified to handle your electrical upgrades and emergencies with fair, upfront pricing.
For more information on our electrical installation services or to schedule an appointment with one of our professional electricians, contact us online or give us a call today at (914) 310-6609.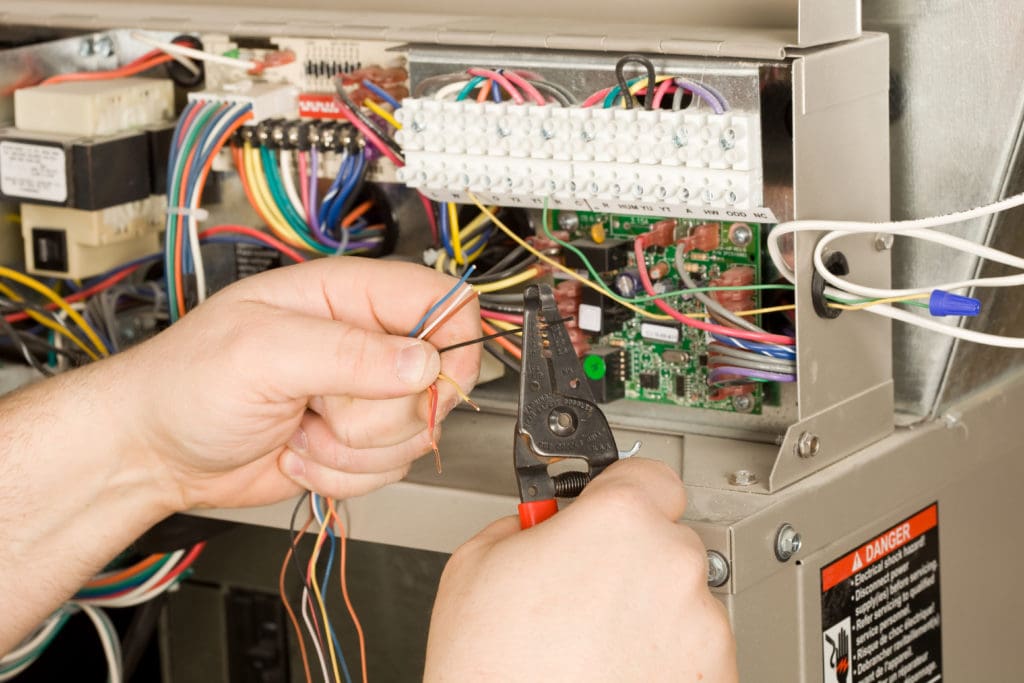 We Perform All Types of Electrical Installations
Red Star Electric is the most reliable electrical installation company in White Plains, NY because we put communication, safety and accuracy first. Our electricians are professional, friendly and consistently prove themselves with top-notch electrical knowledge. We listen to what you need from us and deliver. When you choose Red Star Electric, you are in good hands.
While we are capable of handling practically any type of electrical project in Westchester County and Rockland County, the following are some of our more common requests:
Home Automation Units Installation
Electrical Wiring Installation
Because many of these electrical services involve valuable (and expensive) appliances and devices, many residential customers in Westchester County and Rockland County prefer to have a professional install to protect their investment.
Our new installations are completed with only the highest quality materials, and you don't have to worry that we will leave a scarred wall when we leave. We handle all of the cleanups and after the installation is complete, you'll see no signs that we were even present.
Ceiling Fan Installation
Upgrading your current ceiling fan can improve air circulation, lower energy costs, reduce odors and add a stylish accent to any room in your home. Our expert electricians will take accurate measurements and make sure to choose the most efficient size and number of blades for your new ceiling fan installation. They can also discuss which motor model is best for your energy needs.
Generator Installation
Having a backup generator is a good idea in White Plains, NY. Snow storms in Winter and occasional power surges can easily leave you without electricity, and it's not always certain when it will come back on. Our whole-home generator installations are integrated into your electrical system and doesn't need storage. It can power up your entire home in an electrical emergency.
Security Systems, Doorbells and Cameras
Today's technology offers endless options when it comes to home security. Useful against home invasion, security systems often deter burglars from breaking into your home. We offer top of the line Ring and Nest doorbell and camera system installations. In addition, we perform regular maintenance and repairs on the security systems we install to ensure they remain effective.
Need to schedule an appointment with a skilled electrician? Give us a call today at (914) 310-6609.
Lighting and Light Fixture Installation
Our electrical installation lighting services include indoor and outdoor options. Our lighting systems augment style, foster more functionality, increase family safety and aid in home security. Whether you want to highlight a specific section of a room or you want to make your front walkway safer at night, Red Star Electric has the right lighting installation solution for your home.
Electrical Outlet Installation
Advancing technology and the constant need to plug our various chargers and kitchen appliances in means outlet space in your home often runs out fast. When you're searching for electrical outlet installation services, it's worth checking out the advanced outlets now offered, like versions that incorporate USB ports and smart outlets you can control from your smartphone.
Electrical Panel Services
Another electrical component impacted by technology and our current energy overload is your electrical panel. Moreover, electrical panel services often involve upgrading to a unit that can handle more energy consumption safer. Inputting more energy than your panel's intended amount can cause an electrical fire, so it's important to keep up with today's needs.
Electrical Inspections and Troubleshooting
Every three years, the National Electrical Code is updated by the National Fire Protection Agency. However, changes in electrical work can happen at any time as new advancements arise. At Red Star Electric, we offer electrical inspections and troubleshooting to determine if there is an electrical installation service you need to remain up to code.
Home Automation Installation
Home automation systems allow you to control every device connected to your electrical system at once through your smartphone or tablet. Installing this wireless technology enables you to do actions like turning the lights off without ever leaving your couch. Most of the home automation brands also allow you to control your electricity with voice commands.
Electrical Wiring Installation
Electrical wiring installation is often necessary in old homes to change from aluminum or knob and tube wiring to a modern system like GFCI wiring. Making these changes not only allows your electrical system to consume more, it makes your home safer from electrocution emergencies. This wiring is so effective it is required in any areas of your home close to water.
Surge Protection Installation
Small surge protection strips on your outlet protect specific appliances. While this is a great defense against electrical surges, it's nothing compared to a system that surge protects every appliance in your home. Our comprehensive whole-house surge protection installations protect your entire home by redirecting dangerous high voltage that results from lightening or downed power lines.
EV Charger Installation
Driving an electric car saves you the inconvenience of having to gas up. However, eventually you need to charge it. EV charger installation offers electric car owners the ability to charge their electric vehicles from the comfort of their own home. Typically, an upgraded electrical panel is necessary before installation to accommodate the electrical needs of the charger.
Need Electrical Installation Services in White Plains? Call Red Star Electric!
If you have an upcoming electrical installation and don't see it listed here, contact Red Star Electric Corp to find out how we can help. We've been providing top-notch electrical services in White Plains, New York and the surrounding areas for over 25 years.
For more information on our electrical services or to schedule a service with one of our professional electricians, contact us through our website or give us a call at (914) 310-6609. Our electrical professionals are standing by to assist you.